Giving Opportunity
Credit Unions for Kids Campaign
First Tech's Credit Unions for Kids campaign, benefiting Children's Miracle Network Hospitals

Donations to this giving opportunity will be matched 200%
About this Giving Opportunity
More than thirty years ago, First Tech helped start something great – Credit Unions for Kids; a fundraising campaign benefiting Children's Miracle Network Hospitals. Today, the First Tech family is the largest single fundraiser for Credit Union for Kids in the country with over $1.4 million raised in 2018 alone.
Through this national movement, we're helping to create a legacy of impact for generations to come. Today, we're asking you to join us in building on this legacy by making a gift.
When you give to the Credit Unions for Kids campaign, 100% of your donation goes directly to children's hospitals to support critical research, cutting-edge treatments and innovative technologies. This year, First Tech is matching donations 2:1, up to $100,000. That means for every $1 you donate, $2 goes to your local children's hospital - tripling your impact.
As a member-owned credit union, everything we do is about our members and the communities we serve. We're investing in the future of our communities, and we hope you'll join us in supporting children and families when they need it most.
Learn more about our commitment to the community here.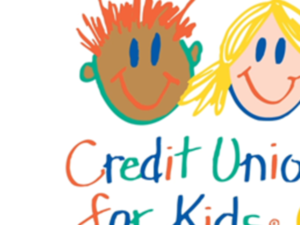 Causes in this Giving Opportunity

Salt Lake City, Utah, 84101, United States
How Donations Work
Click any 'Donate Now' button and then decide your donation amount. You will then be forwarded to your payment processor of choice. Once your donation has been processed it will be sent to your charity of choice.
Need Some Help?